---
Man Crouched Inside Of Robotic Welding Arm Terrified Robot Will Eventually Take His Job
Posted By Turd Ferguson
Date Tuesday, 15 January 2019, at 9:57 a.m.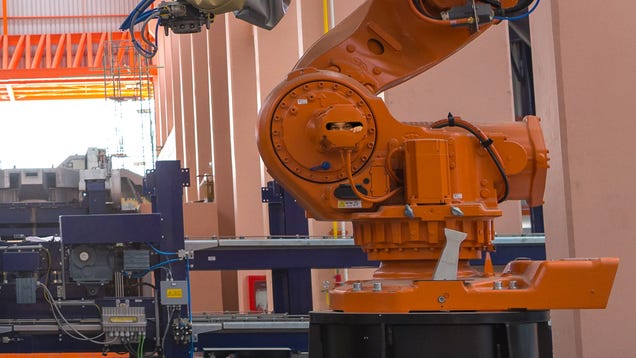 TULSA, OK—Dreading the day new technologies would emerge to render his craft obsolete, Vince Callahan, an autoworker crouched inside a robotic welding arm, told reporters Tuesday that he was terrified a robot would eventually take his job. "This is all I know how to do. If they ever make a robot that can do this job,…
Read more
This post was auto-generated from content on the Internet.