---
Guests' Chairs Tilt, Spray Water At Them During First-Ever 4D State Of The Union Address
Posted By Turd Ferguson
Date Tuesday, 5 February 2019, at 9:16 p.m.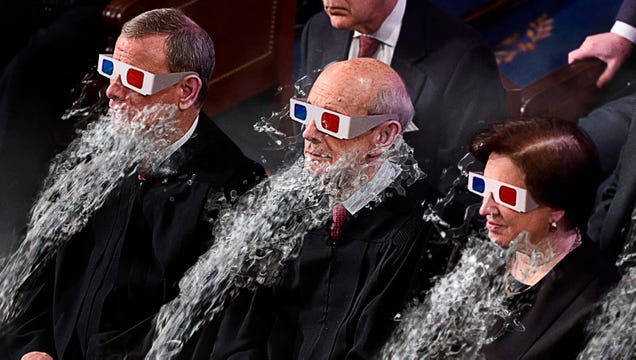 WASHINGTON—As delighted shrieks and gasps echoed through the Capitol building, hundreds of vibrating chairs reportedly tilted and sprayed water Tuesday at a lively joint session of Congress during the nation's first 4D State of the Union address. "So cool. The seats got bumpy and violently shook when Trump talked…
Read more
This post was auto-generated from content on the Internet.