---
North Carolina Voter In Heavily Gerrymandered District Somehow Voting For Montana Senate, Mayor Of Phoenix
Posted By Turd Ferguson
Date Tuesday, 6 November 2018, at 2:33 p.m.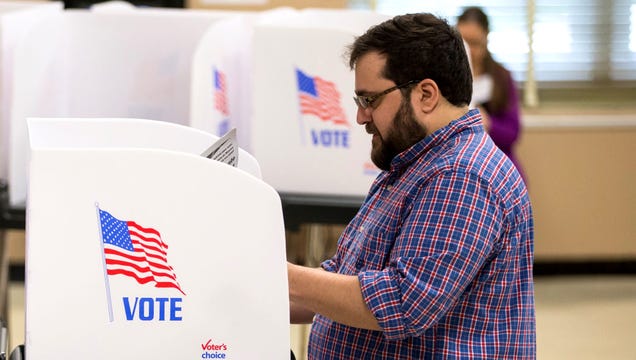 GREENSBORO, NC—Admitting that it was difficult to keep up with all the different races, North Carolina voter Darin McDonough told reporters Tuesday that he was somehow voting for the Montana Senate and the mayor of Phoenix, AZ in his heavily gerrymandered district. "Man, there is a lot of confusing stuff on here. I'm…
Read more
This post was auto-generated from content on the Internet.