HUMOR
---
The Heir Apparent: Now That Ninja Left Twitch, The Next Big Streaming Star Is Probably This Red-Faced Kid Who Plays 'Hearthstone'
Posted By The Onion
Date Tuesday, 13 August 2019, at 11:28 a.m.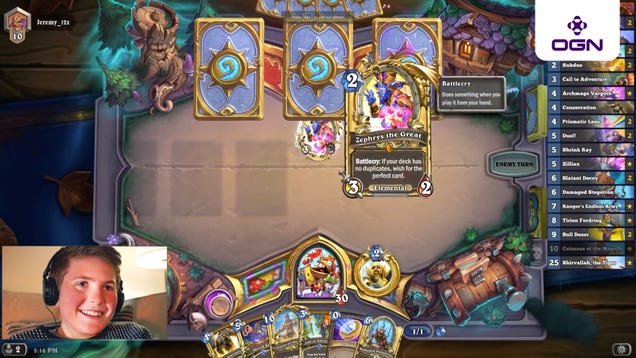 When famed streamer Richard "Ninja" Blevins announced he was cutting ties with Twitch and moving over to Microsoft's new streaming service, he left a massive hole for all of his 14 million followers that most thought would never be filled. But the wait for a successor looks like it ended way faster than most expected.…
Read more
This post was created from content on the Internet.
HUMOR is maintained by Nem