HUMOR
---
Man Who's About To Cry Bursts Out Of Crowded Room Like He's Transforming Into A Werewolf
Posted By The Onion
Date Friday, 23 August 2019, at 7:30 a.m.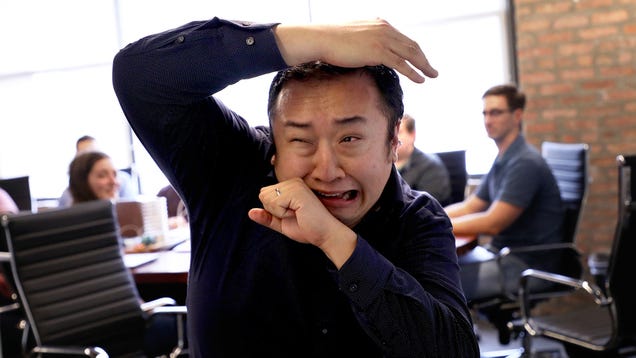 ALBUQUERQUE, NM—Rending his garments and dashing towards the door as his face began to twist in anguish, distraught man Andrew Wan, brought to the verge of tears by personal news of a deeply distressing nature, reportedly burst out of a crowded room Friday like he was transforming into a werewolf. "Oh, God, no! It's…
Read more
This post was created from content on the Internet.
HUMOR is maintained by Nem