HUMOR
I Was Overweight, Depressed, Broke, Drinking Too Much, Tired All The Time, Unhappily Married, Had Terrible Breath, My Penis Was Bleeding, Like, A Lot, My Pets Were Dying On A Daily Basis, I Was In The KKK, I Had Committed 17 Murders, I Was 86 Years Old, I Was A Heavy Smoker, And I Only Had One Tooth Which Was Over A Foot Long. Here's How I Turned It All Around.
Posted By The Onion
Date Friday, 27 September 2019, at 1:22 p.m.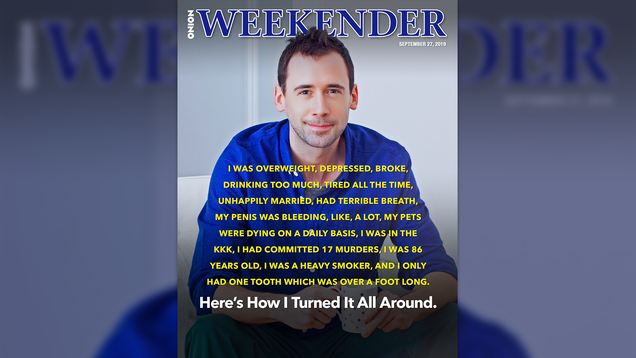 Read more
This post was created from content on the Internet.
HUMOR is maintained by Nem