HUMOR
Bank Hostages Can't Believe Police Didn't Spring For Better Pizza
Posted By The Onion
Date Thursday, 10 October 2019, at 10:30 a.m.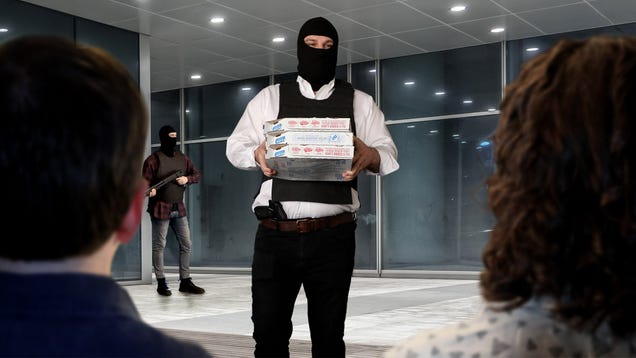 FRESNO, CA—Carefully maneuvering across the blood-splattered lobby toward the boxes of food, hostages inside a locked-down Wells Fargo whispered amongst themselves Thursday that they couldn't believe the police didn't spring for better pizza. "Ugh, thin crust? Are you kidding me? These cops have the entire PD budget…
Read more
This post was created from content on the Internet.
HUMOR is maintained by Nem