HUMOR
Breaking New Ground: Beto O'Rourke Has Become The First Presidential Candidate Available As A 'Smash Ultimate' DLC Fighter
Posted By The Onion
Date Thursday, 27 June 2019, at 1:57 p.m.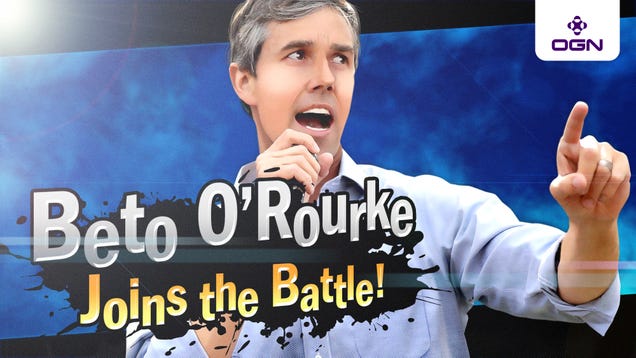 Watch out, Smash players! A new foe has appeared. The Beto O'Rourke campaign just broke new ground recently by making Beto the first presidential candidate available as a Super Smash Bros. Ultimate DLC fighter.
Read more
This post was auto-generated from content on the Internet.
HUMOR is maintained by Nem