HUMOR
Trump Mortified After World Series Crowd Starts Booing, Chanting 'Lock Him Up' At Melania
Posted By The Onion
Date Monday, 28 October 2019, at 1:09 p.m.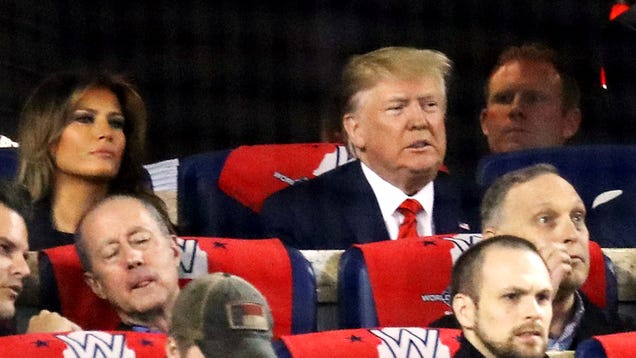 WASHINGTON—As a chorus of jeers began to fill Nationals Park during Game Five of the World Series, President Donald Trump was reportedly mortified Sunday after the crowd started chanting "Lock him up!" at first lady Melania Trump. "Why would they do that? It's so mean," said Trump, adding that when they stood up in…
Read more
This post was created from content on the Internet.
HUMOR is maintained by Nem