HUMOR
'Again, Again, Again!' Exclaims Clapping, Grinning Trump After Sixth Time Watching Abu Bakr Al-Baghdadi Death Video
Posted By The Onion
Date Monday, 28 October 2019, at 2:44 p.m.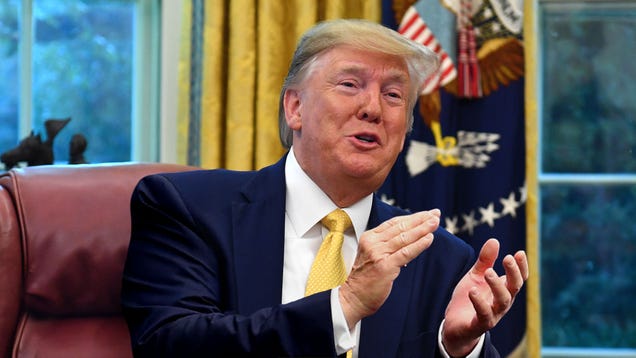 WASHINGTON—Clapping and bouncing up and down in his chair, President Donald Trump reportedly exclaimed "Again, again, again!" to aides in the Oval Office Monday after watching a video of ISIS leader Abu Bakr al-Baghdadi's death six times in a row. "Show me one more time! One more time, please?" said a visibly gleeful…
Read more
This post was created from content on the Internet.
HUMOR is maintained by Nem