HUMOR
---
Nation's Dorky Little Nerds Announce They Have Nosebleed
Posted By The Onion
Date Monday, 22 July 2019, at 10:00 a.m.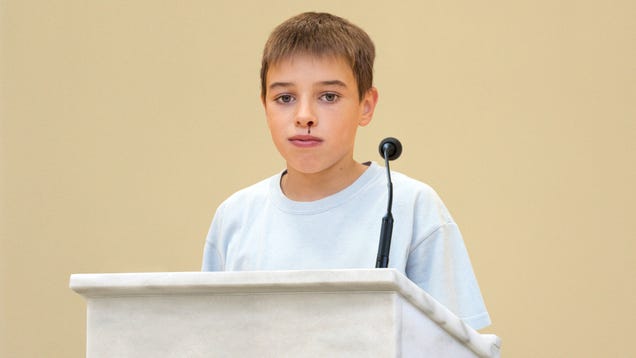 WASHINGTON—Tilting their heads back, breathing in thick gurgling gasps and flailing their arms about while stumbling for the nearest trash can, dorky little nerds across the country announced Monday that they, in fact, have a nosebleed. "Oh my, oh no. Please, someone? Get a tissue?" mewled millions of dweebish…
Read more
This post was created from content on the Internet.
HUMOR is maintained by Nem