HUMOR
---
'That Place Is A Disaster,' Says Bill De Blasio Watching Flooded NYC Subway On TV During Iowa Campaign Stop
Posted By The Onion
Date Tuesday, 23 July 2019, at 4:27 p.m.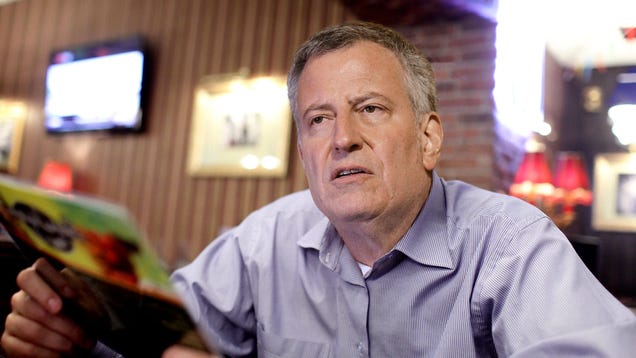 PLEASANT HILL, IA—Shaking his head as he watched coverage of the city's flooded subway system during a campaign stop, presidential candidate Bill de Blasio was overheard remarking Tuesday that New York appeared to be a complete and total disaster. "I can't believe how miserable and hopeless that place looks," de…
Read more
This post was created from content on the Internet.
HUMOR is maintained by Nem