HUMOR
---
Andrew Yang Loads Shotgun As Hissing, Crackling Copy Machine Lurches Towards Campaign Staff
Posted By The Onion
Date Monday, 29 July 2019, at 3:58 p.m.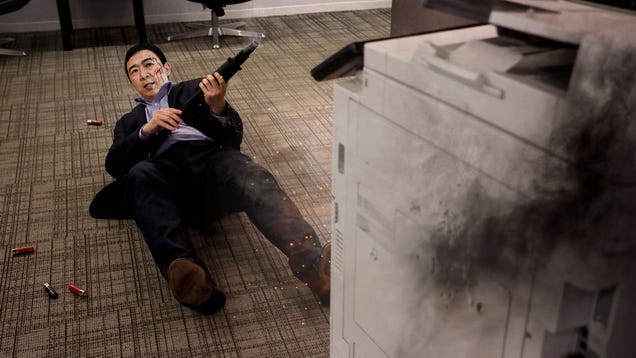 WASHINGTON—Kicking off the power cord that was coiling itself around his ankle, Democratic presidential candidate Andrew Yang frantically attempted to load a shotgun Monday as a hissing, crackling copy machine lurched towards campaign staffers. "I've got the copier. Zach, you destroy the cell phones, and for God's…
Read more
This post was created from content on the Internet.
HUMOR is maintained by Nem